Rent and Utility Assistance
Open to ALL counties in Oregon
Starting Friday, December 4th, 2020 through Friday, December 11th , 2020, we will be releasing our funds for rental and utility assistance. Priority will be given to our indigenous communities from Mexico and Central America that reside in the state of Oregon. Additionally, we cannot guarantee full financial assistance due to limited funds. Once we have reached our limit, the application will be closed.
​​
Click Here
to fill out the application today! Applications are in Spanish and English
*If you need assistance filling out this form or have any questions please call (971)217-6523 from 3pm-8pm
APPLICATION WILL CLOSE FRIDAY, DECEMBER 11th, 2020 @ 8am
---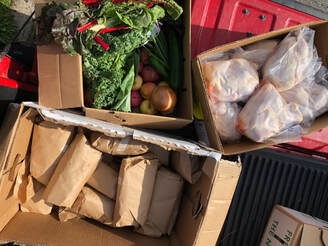 Food Distributions
Our Community Engagement Coordinators work alongside our Volunteers to distribute food in Washington and Multnomah County. If you would like more information or would like to join our Volunteer Team, feel free to contact our Community Engagement Coordinators Caty Lucas (caty@tierragua.org, (971) 600-2947) or Malin Jimenez (malin@tierragua.org, (541) 897-0331)
​***
Click here
to sign up to our food distribution list
​​
---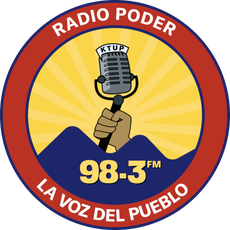 Weekly Radio Show
​​In collaboration with Tu Radio Poder 98.3 FM. We host a weekly radio show every Friday at 2pm. The radio show is hosted in Mixteco Alto, Bajo, Akateko, Mam and Zapoteco. We provide weekly updates on testing sites, policy changes and we interview medical professionals, social activist, community organizers and community leaders. The episodes are posted on our
Facebook page
. To stream the show live please visit
turadiopoder.org
at 2:00pm every friday.
---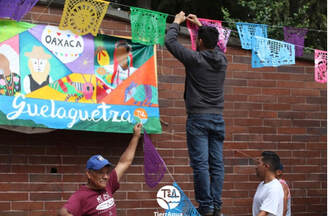 Guelaguetza Cultural Event
​​The Ñuu Savi (Mixtecs), are Mesoamerican people of Mexico inhabiting the region known as La Mixteca of Oaxaca and Puebla as well as the state of Guerrero's Mountain Region, and Costa Chica Region/Coastal Region, which covers parts of the Mexican states of Oaxaca, Guerrero and Puebla.

Ñu'un Nducha has been working hard in coordinating and creating La Guelaguetza en Oregon. The event will be a celebration of the indigenous communities that live in Washington County. La Guelaguetza is an essential celebration of the eight indigenous regions in Oaxaca, Mexico. This event will be important for the indigenous community to gather in Hillsboro to celebrate with music, art, and food.
​
To give you some background of how the event has come to flourish. It all started with a focus group in Washington County. The research justice fellowship was led by the Coalition of Communities of Color. The research focus was regarding the Ñuu Savi community in Washington County and their sense of belonging in the community. A focus group was led with folks who identify as Ñuu Savi with a series of questions. An underlying finding came about the conversation Participants feel invisible because they are always clumped into the Latino community, are discriminated and minimized of their indigenous identity.

An attainable outcome of the focus group was a need for a cultural event to gather the Ñuu Savi (Mixtec) community. The focus group members ended up organizing a collaborative composed of indigenous Ñuu Savi women. The women who are organized under the name Ñu'un Nducha have been planning La Guelaguetza en Oregon.